Contact Us
View Our Gallery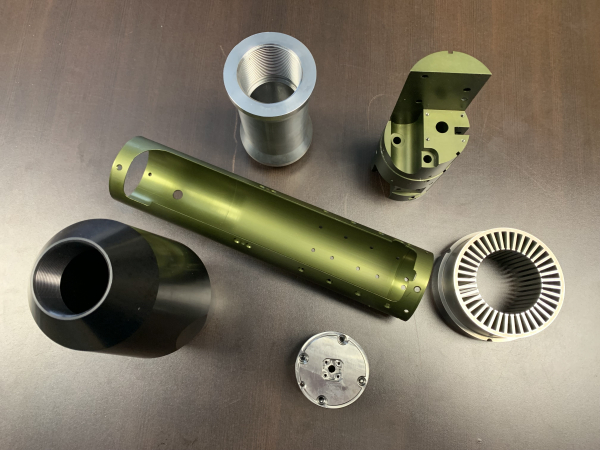 Prototype to Production
Along with the capability to build your projects' parts to print, Duo-Tec Tool & Machine can also take your prototype or small quantity of parts to their timely production. We are able to produce small or large volumes of components or complete assemblies. What can be a complex process; will be simplified as we develop a step-by-step strategy to successfully manufacture your parts on a customized timeline that best meet your needs.
Steps to take Prototype to Production
Provide Prototype
Review Prototype by Design and Engineering Team –adjust if needed
Create a SOLIDWORKS® (CAM) design
Receive detailed plan for Production
Create CAM program
Manufacture Components
Quality Inspection
Assemble and Ship
To begin your project our Design and Engineering team will review the prototype and suggest adjustments if necessary. A SOLIDWORKS ® (CAD) design will be made.  Duo-Tec Tool & Machine will provide you with a detailed quote that carefully considers material availability and costs, tooling needs and the procedures that will be used to move your project through each of our in-house specialized departments. Communication will continue throughout your project and you will be updated regularly. Programmed with CAM, components will be manufactured and inspected to assure accuracy and quality. On completion of your project, components will be assembled (if necessary) and delivered or shipped to your specifications. We are able to customize the production of parts to meet your needs on a bi-monthly, monthly or quarterly schedule. At Duo-Tec Tool & Machine we are able to customizing the prototype to production process to provide you with the best quality parts, in the require volumes, in the most efficient time frame. 
Contact us today to find out more about prototype to production.