View Our Gallery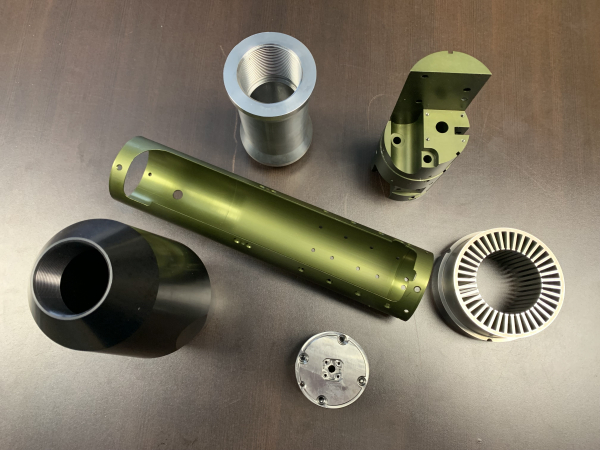 From Prototype to Full Production
At Duo-Tec Tool & Machine, we specialize in taking prototypes and small-quantity parts and developing them into full production. We can produce small or large volumes of components as well as complete assemblies. At Duo-Tec, we simplify complex processes by developing step-by-step strategies to manufacture your parts on a customized timeline that meets your needs. If you're looking to take your idea or prototype and scale it to full production, Duo-Tec Tool & Machine is your solution.
Custom Production & Manufacturing Process Overview
At Duo-Tec, we are your one-stop source for developing custom parts and components into full-scale production, from concept to complete design. We work with customers from a wide range of industrial backgrounds, providing step-by-step development from prototype to production. Our process includes:
Prototype design & development
Review prototype by our Design & Engineering team, making adjustments if needed
Create a SOLIDWORKS® CAD (computer-aided design)
Develop a detailed plan for production
Create a custom CAM program (computer-aided manufacturing)
Manufacture components
Components undergo our thorough quality inspection process
Final assembly & shipping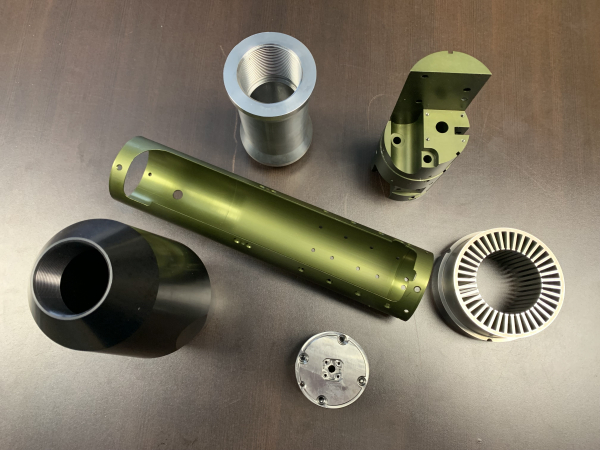 How We Take Your Prototype Component To Full Production
To begin your project, our Design & Engineering team will review the prototype and make recommendations if needed. Our team will create a SOLIDWORKS® CAD design for an in-depth visual of the component.  Duo-Tec Tool & Machine will provide a detailed quote that carefully considers material availability and costs, tooling needs, and the procedures used to move your project through each of our in-house specialized departments. Communication will continue throughout your project, with regular updates to ensure a clear understanding of the progress of the process. Programmed with CAM, components will be manufactured and inspected for accuracy and quality. On completion of your project, components will be assembled (if necessary) and delivered or shipped to your specifications.
Complete Production Manufacturing On Your Timeline
We can customize the production of parts to meet your needs on a bi-monthly, monthly, or quarterly schedule. At Duo-Tec Tool & Machine, we can customize the prototype-to-production process to provide you with the best quality parts in the required volumes in the most efficient time frame. We work closely with our customers to ensure the manufacturing process will meet the time and schedule requirements established from the beginning of production.
Duo-Tec is Your Source for Custom Machining & Manufacturing Services
At Duo-Tec Tool & Machine, we are dedicated to providing innovative manufacturing solutions. Located in Maple Grove, Minnesota, our in-house machining capabilities allow us to design and develop customers' prototypes into production with efficient turnaround times. Our process capabilities include CNC-machining & turning, EDM machining, laser marking, and more.
We Manufacture Custom Parts & Components for Industrial Applications
We provide custom-manufactured components for customers in a wide range of industries. Our precision machining processes allow us to create parts with tight tolerances for critical applications. We provide custom-designed prototypes and full manufacturing production for components in many commercial and industrial contexts, including:
Aerospace
Food & Beverage Processing Equipment
Marine Vessels & Equipment
Military & Defense
Medical Device Production
Recreational Vehicles & Devices
Contact Us to Learn More About Our Custom Machining Capabilities
Contact us today to learn how we can take your prototype to full production. You can also request a quote for pricing estimates and information. Duo-Tec Tool & Machine is your one-stop solution for prototype-to-production services for your custom parts and components.