Custom Precision CNC Turning Services
Specialized CNC Turning of Precision Components
Along with our CNC Vertical Machining Centers, Duo-Tec Tool & Machine also provides our customers with the ability to manufacture their precision components in our specialize CNC Turning Centers, also known as CNC Lathes. CNC Turning is a similar process to CNC Milling; both involve the advance technologies of computer programmed operations to manufacture close tolerant components from raw material with the assistance of a cutting tool. However, there are some distinct differences in the process of how the raw material is removed. CNC Turning is most often used to fabricate components out of round or cylinder shaped materials but it is also possible to work with square shaped or hexagon shaped materials. When material is fabricated in a CNC Vertical Milling Center the range of motion is limited to the movement of the cutting tools; the cutting tools move and the material doesn't.  CNC Turning involves placing the material in a "chuck," which is a special type of clamping device that rotates; turns the material and the cutting tool remains stationary as the component is manufacture. This machining process yields a fine surface finish without the need for grinding. In our CNC Turning Centers, components can be manufactured from a wide variety metals such as Aluminum, Stainless Steel, Brass or Copper and plastics such as Delrin-Acetal, Polycarbonate and Nylon.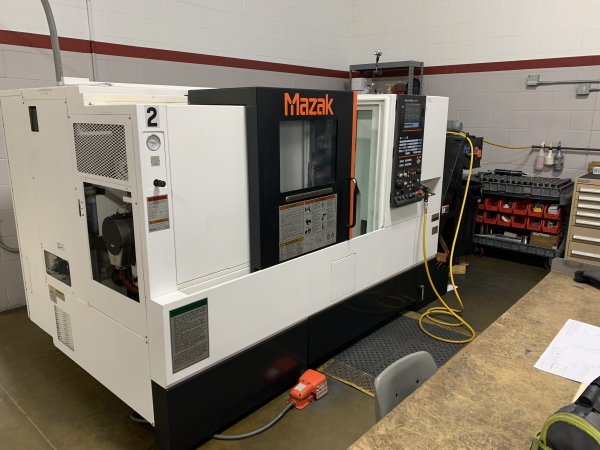 At Duo-Tec Tool & Machine we will work with you to choose; the right materials necessary for your project to create the highest quality components, in small or large volumes, taking into consideration material availability and costs.     
2 CNC Live Tooling MAZAK Turning Centers
SOLIDWORKS® (CAD) design to CAM program
Fabrication with wide variety of materials
Innovative Professionally Team of Machinists that specialize in CNC Turning
Ability to produce components in small or large volumes
Assemble and Ship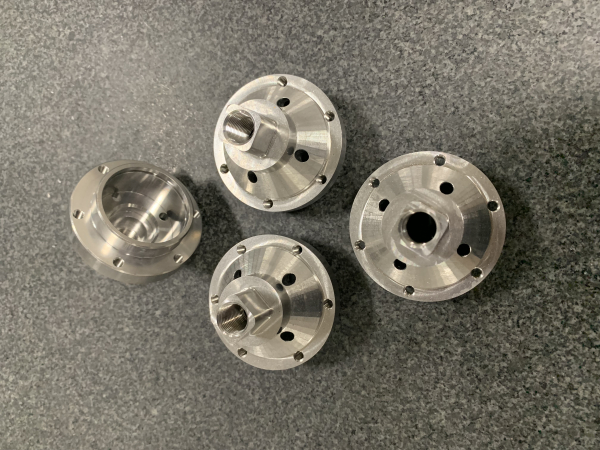 Contact Duo-Tec Today
Duo-Tec Tool & Machine frequently partners with industry leaders on cutting edge technologies; we have become an outstanding resource for medical device fixtures and defense components. The Medical Device industry especially depends on our innovative team of highly skilled craftsmen that specialize in CNC Turning. They use their finely honed skills to create dynamitic life saving components for medical devices. Having many customizable capabilities all under one roof, we are able to move your project efficiently from one specialized machining department to another within our building for its timely completion. Contact us to discuss your project in greater detail. We are confident we can support your project in any way!