Precision Stamping Dies
Initially in 1972 Duo-Tec Tool & Machine began as a support company to the metal stamping industry. In our dynamic facility for more than fifty years we have designed, built and maintain a variety of Precision Stamping Dies that include: Progressive Dies, Compound Dies and Blank Dies each uniquely manufactured to meet or exceed our customers' needs.
Progressive Dies
Progressive Dies specialize in the ability to quickly produce large volumes of highly accurate complex parts. Using a series of multiple steps or functions, materials either metal or plastic can be fed through the die to be shaped, pressed and punched out in very intricate detail.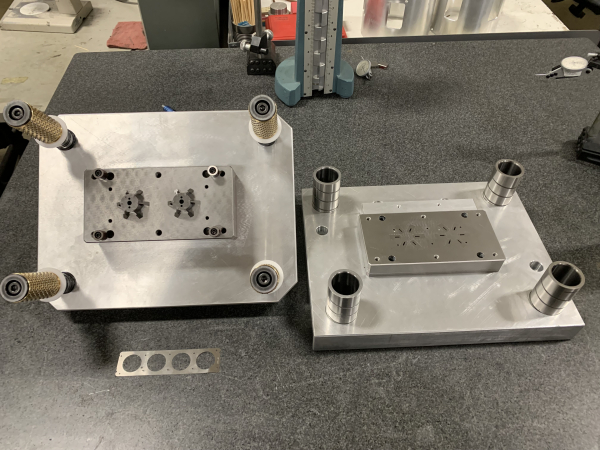 Compound Dies
Compound Dies are most often designed to produce a simple repeatable part by making a single cut or multiple cuts with one "hit" or compression of the die on the material, a complete part or component is produced.
Blank Dies
Blank Dies simply are designed to cut flat material into a desired shape; this cut-out material is then refereed as the blank.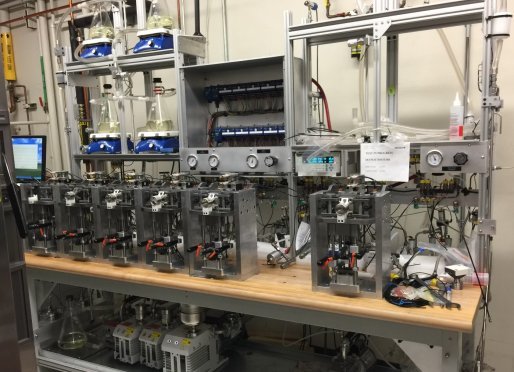 Form Tooling
Along with creating and building Precision Stamping Dies for our customers we can also design Form Tooling for your project. We will build you a tool that can act like a die to bend or form your part or component.
Maintenance and Sharpening
On completion of your project, Duo-Tec Tool & Machine offers our customers on-going support:
Professional setup and testing, maintenance and die sharpening services provided to you by our highly skilled toolmakers.
Contact Duo-Tec Today
Contact us to discuss in greater detail your project.