Contact Us
View Gallery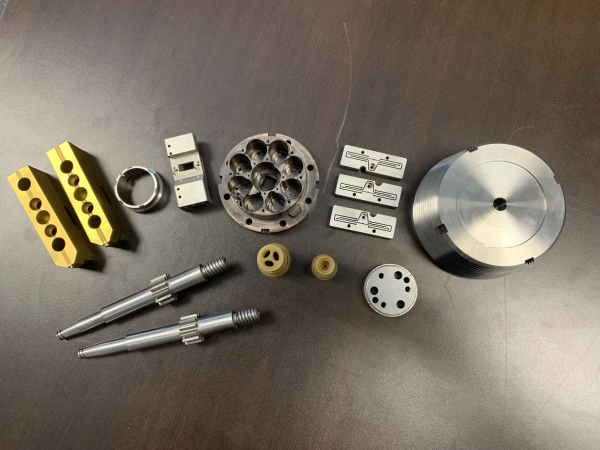 Custom Capabilities & Services
At Duo-Tec Tool and Machine we are able to customize the manufacturing process to meet our customers' unique requirements. We have the resources and capabilities to work with a variety of industries from Medical Device to Aerospace, Commercial to Defense companies. Duo-Tec Tool & Machine has been in business for Fifty years, along with creating components for these industries, we have also had the opportunity to help develop and advance the technologies used in the Gift Card, Disk Drive and Automotive Industries.

We are a full service company that includes:
Continuing to expand on our strong and stable history of working with a wide variety of industries, Duo-Tec Tool & Machine is very capable of jumping into any size project at any point; from taking a concept to its design, blueprint or solid model to fabrication or a prototype component to production. Depending on our customers' needs, we can produce small or large volumes of parts or build a single component to full assemblies. We truly are a "one-stop-shop" with all of our custom capabilities under one large roof, allowing us to move efficiently from one process to the next for the timely completion of your project. 
Contact Duo-Tec Today
Please contact us or request a quote today on any of our custom capabilities or services.