View Our Gallery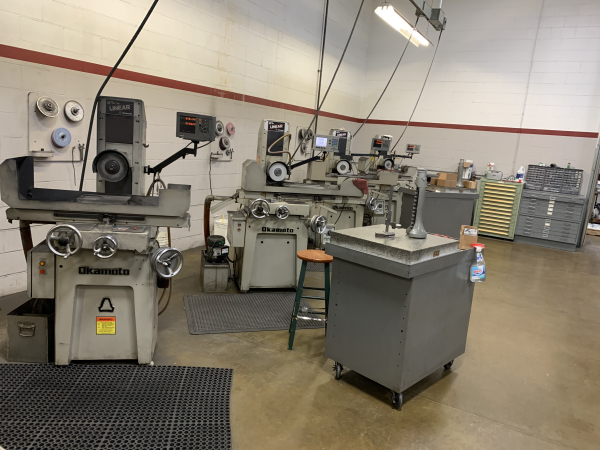 Precision Grinding Services
Duo-Tec Tool & Machine specializes in Grinding, a machining procedure that uses an abrasive wheel as a cutting tool to remove excess material from a fabricated part either on its interior or exterior. Often grinding is necessary to produce a precision sized component or one that must have a fine surface finish. In our building we have eleven grinders both manual and automatic. Our highly skilled machinist have years of experience in Surface Grinding, OD and ID Grinding, Form Grinding and Centerless Grinding with a wide variety of different materials .
4  Automatic Surface Grinding Machines
7  Manual Surface Grinding Machines
Highly Skilled Machinist specializing in Surface Grinding, OD and ID Grinding, Form Grinding, Centerless Grinding
Assemble and Ship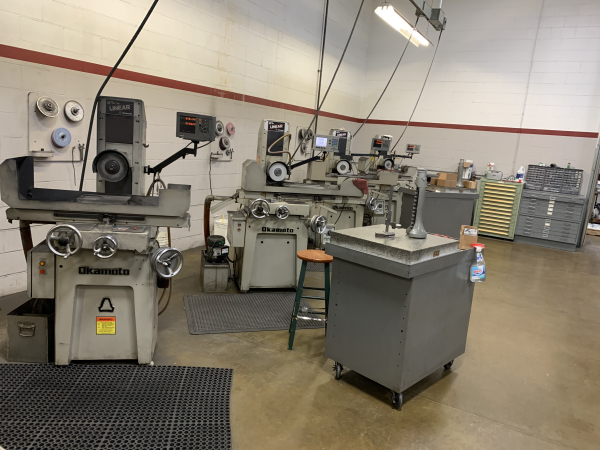 Duo-Tec Tool & Machine's grinding process is capable of achieving tolerances of  +/- .0001. Grinding allows for superior surface finish to complete your project's components. When saving lives depend on accurate precise fitting components, the Grinding process is often used when manufacturing parts for the Aerospace, Defense and Medical Device Industries. Contact us to discuss in greater detail how our team of highly skilled craftsmen with more than forty years of experience in Grinding can contribute to your project.
Contact Duo-Tec Today
Contact Duo-Tec Tool & Machine today for all of our capabilities and services.