View Our Gallery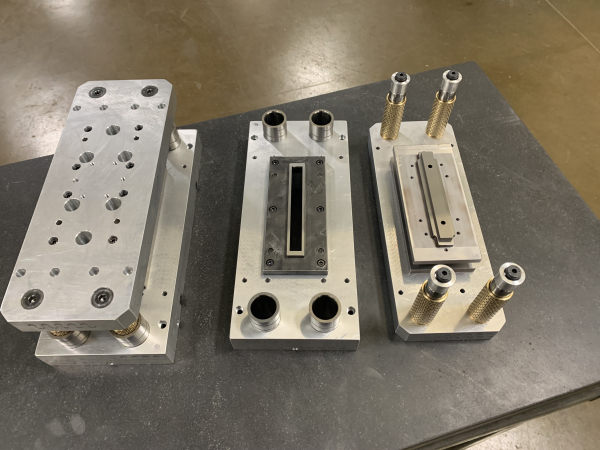 Build to Print
Duo-Tec Tool & Machine has the capability to customize your project's blueprint or SOLIDWORKS® design and fabricate it to its specifications. Often our projects begin when our customers reach out to us with supplied prints. When necessary our Design and Engineering team will review these plans to ensure that the most accurate results can be achieved.
Supplied Print of your project
Review of Print by our Design and Engineering Team
SOLIDWORKS®(CAD) software can be applied to project
Solid Model(programmed with CAM) is created to manufacture component
Component is fabricated to its specifications
Assemble and Ship  
We combine the talents of our skilled machinists with our years of experience working with various metal and plastic materials; from common ones such as Aluminum, Tool Steel, Stainless Steel, Nylon and Polycarbonate to specialized ones such as Titanium, Inconel,® PEEK and Delrin-Acetal, to create high quality precision parts for our customers. Building your project's components to print is just one of Duo-Tec Tool & Machine's many Custom Capabilities and Services.