View Our Gallery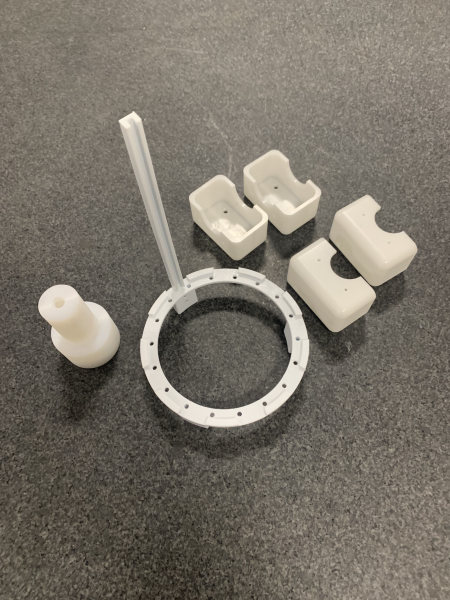 Delrin-Acetal & PEEK
PEEK and Delrin-Acetal plastics are two of the industry's highest-performing machining and tooling plastics. Both PEEK and Delrin-Acetal high-performance plastics are specifically engineered to provide machining and tooling advantages that standard plastic materials cannot match.
At Duo-Tec, we provide premium PEEK and Delrin-Acetal machining and tooling plastics to meet or exceed your project specifications. Contact us for further details regarding our Delrin-Acetal and PEEK material options, or call us at 763-425-5005, and one of our experts will provide immediate assistance.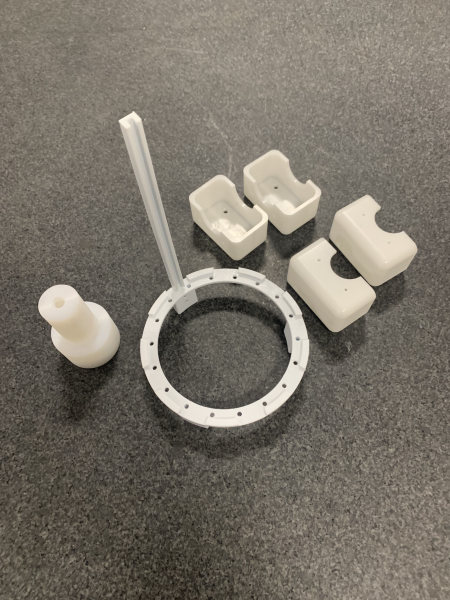 Delrin-Acetal Plastic Machining & Tooling Materials
Delrin-Acetal is a high-performance plastic material ideally suited for part applications designed to replace metal. Delrin-Acetal provides excellent mechanical properties that translate into thinner, lighter-weight parts compared to standard plastics.
Delrin-Acetal Advantages
Low friction and wear
Fatigue resistance
High stiffness
Dimensional stability
Chemical resistance
Excellent temperature stability
Low moisture pickup
PEEK Plastic Machining & Tooling
Polyether ether ketone (PEEK) is one of the toughest and most rugged plastic materials available. PEEK is a high-performance engineered polymer that displays an excellent strength-to-weight ratio while also providing enhanced heat tolerance and high purity and lubricity for challenging applications.
PEEK Advantages
Excellent chemical resistance
High-temperature tenacity
Low coefficient of friction
Good wear and abrasion resistance
Low flammability
Easily machined and tooled
Environmentally friendly
Contact Duo-Tec for Premium Delrin-Acetal & PEEK Plastic Materials Today
At Duo-Tec, we utilize advanced Delrin-Acetal and PEEK plastic materials to meet or exceed your project specifications. Contact us for more information or call us at 763-425-5005 to speak with an expert today. Duo-Tec is your trusted source for high-quality machined and tooled Delrin-Acetal and PEEK parts and components.